Neighborhood Watch: LoDo Colorado
Posted by Derek Schulze on Thursday, March 3, 2022 at 3:56 AM
By Derek Schulze / March 3, 2022
Comment
LoDo COLORADO
---
Our Real Estate team takes you for a tour in downtown Denver to our favorite local spots located in and around Union Station - the travel hub to the greatest city in the world.
LoDo is a bustling downtown neighborhood known for its trendy shopping and dining scene. String lights illuminate Larimer Square, a historic block with elegant Victorian buildings housing trendy boutiques and sleek restaurants and lounges.
A nice conversation with me (Derek Schulze) and my partner Kristina Gabrielsen about a brief history of the place, so come and join us to visit and reflect on how lovely the place is before and after.
Source: Symbio Youtube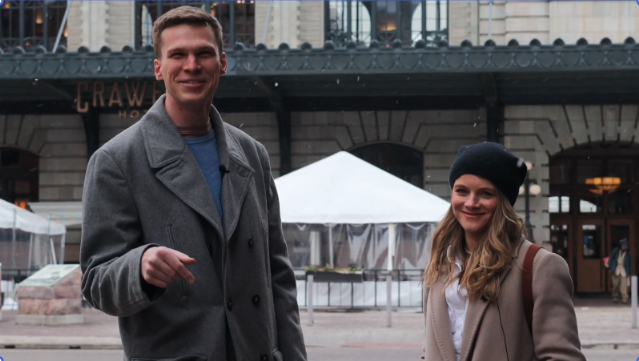 DS: This area was a manufacturing district until it was rezoned in the 1970s. That explains a lot of red brick factories in the area. Some really cool things were manufactured in lower downtown, like electric cars in the early 1900s. (Fact: Molly Brown drove one before).
You can also see one of the coolest old hotels here, the Oxford. And the Union Station, of which buildings were all set for demolition not until.....
KG: Dana Crawford, the owner of Crawford Hotel
DS: So until she came in the '60s, she did not allow them to demolish the area. And thank God for that! Denver has done a really good job in maintaining some history as well as building some really cool new buildings like McGregor Square.
DS: So this area, is one of the areas that really were urban revitalized. And was set to be knockdown until... 1970?
KG: Yes
DS: What are some of your favorite things to do here?
KS: You have all the games around here. And the Union Station, which is the Hub. So we will take you almost anywhere you want to go in Denver. We are working on it.
DS: It's a pretty cool area as it is in the center of the city. And that everything evolved right here in LoDo.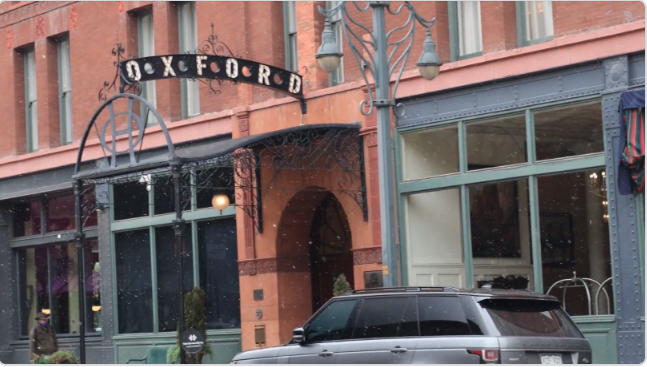 The Oxford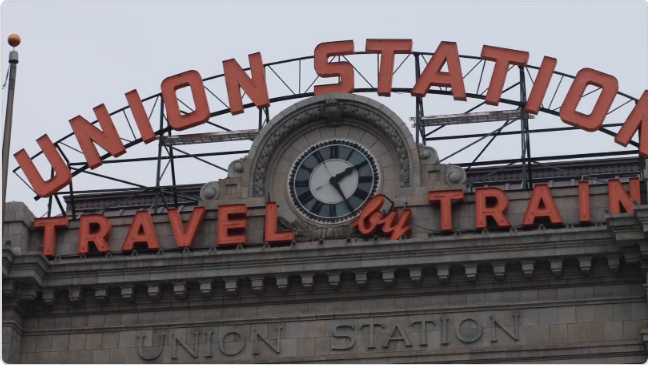 Union Station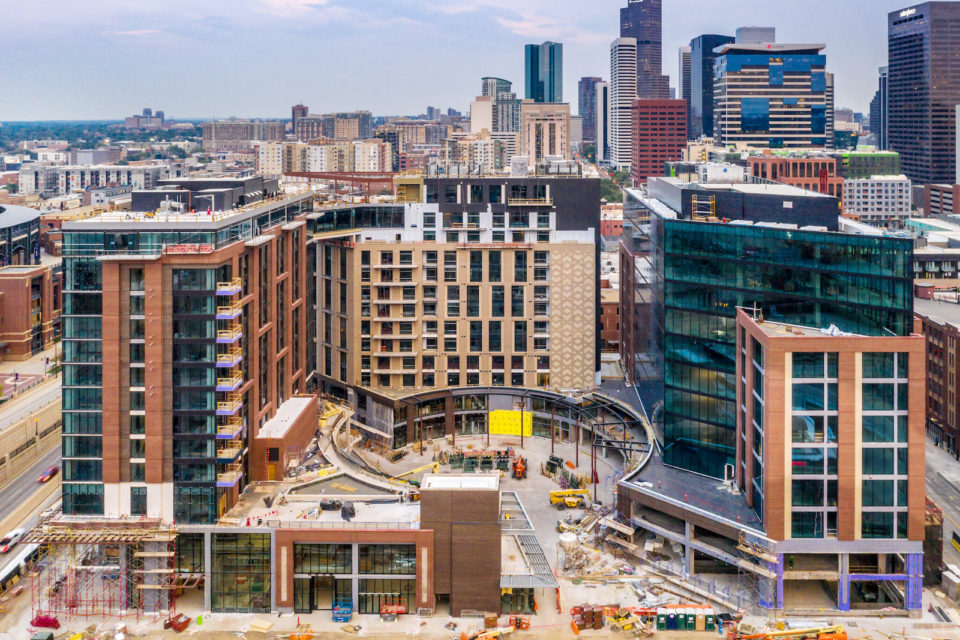 McGregor Square
---
Some of the coolest, oldest architecture has a blend between places only tourists go and places locals love to go. So come and join us in bringing you to cool places !!!!
KAFFE LANDSKAP is a company with Scandinavian roots, striving to bring the region's culture to Denver
KG: One of our favorite places in Denver that serves really good coffee. I ordered an oat milk latte with bourbon and vanilla.
DS: Mine is Espresso Martini
KG: with some Swedish chocolate balls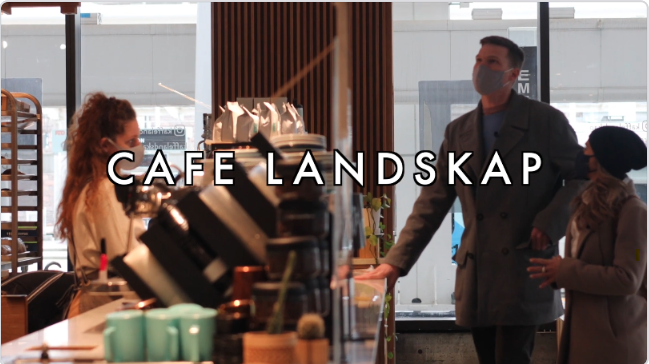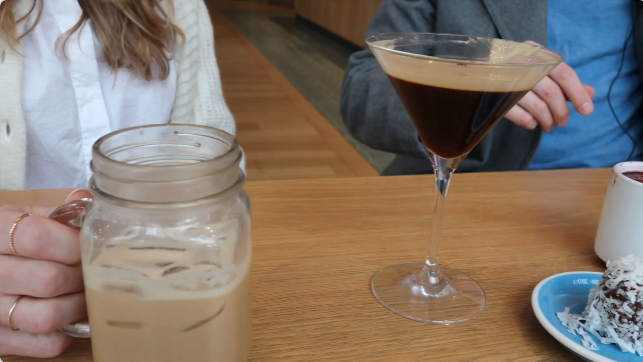 ---
UNION STATION a beaux arts-style transport hub also has cool places to eat and drink, plus summer events that include concerts and a weekly farmers' market.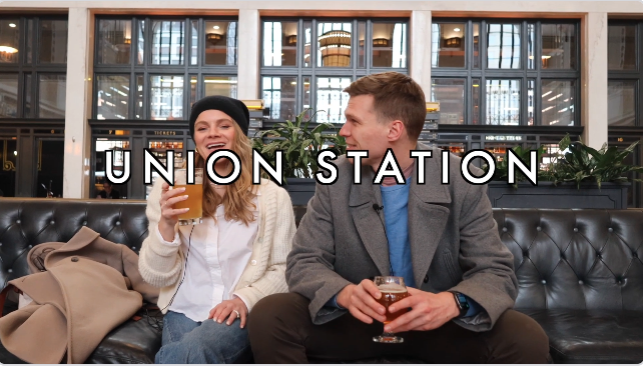 DS: And here we are in the Union Station
KG: We love it here. We have ACME, Pizza, Bloom, Tattered Bookstore, and Pickletown. And there is also Stoke and Genuine.
DS: And Snooze is a go-to if you have hung over due to Friday booze. As they are offering a really good breakfast on a Saturday.
KG: Who doesn't love Snooze?
DS: They got like 85 different types of pancake there
KG: There is a little sneaky bar- part of the Crawford Hotel. But not a lot of people know about it.
But if you go without a reservation, you can't sit down. So it is a secret, not so secret.
---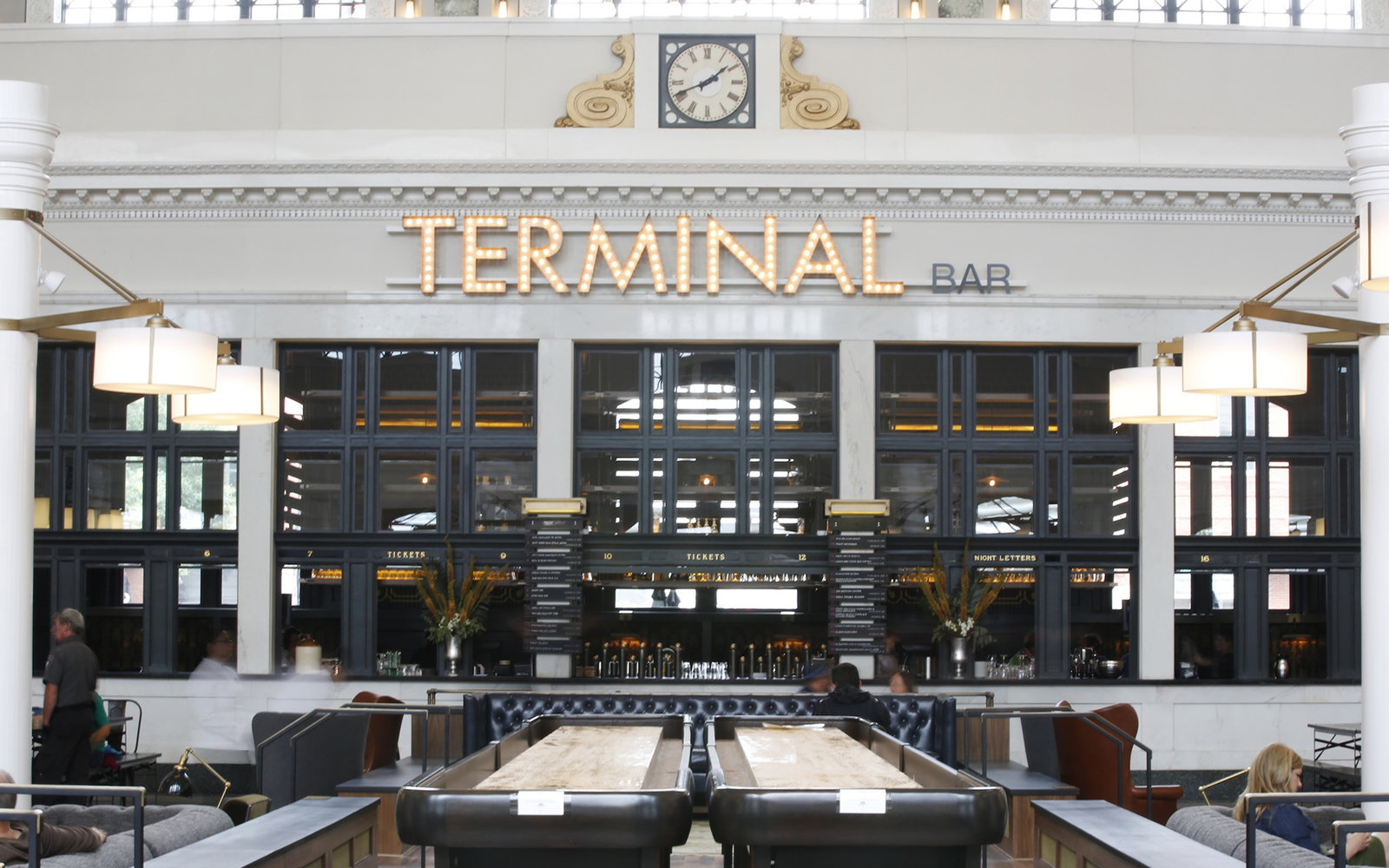 KG: The Terminal Bar where we ordered our beers, has open patio seating.
DS: Union Station is a party and has a heartbeat. It has been the lifeline of Denver for 1880s. So the main reason to come here is for the building as it is beautiful, light and airy.
KG: I actually stayed in one of those rooms. Upon walking into the room and peeking over the window, you can see Union Station. The room has a nice soaker tub and there is a big book of the history of the Union Station- so you can further dive into the history.
DS: There is a lifeline to it just thinking about everyone that passed through here.
I hope this article took you to understand why this neighborhood is at the top of so many peoples' list as one of the most desirable places to live in all of Denver.